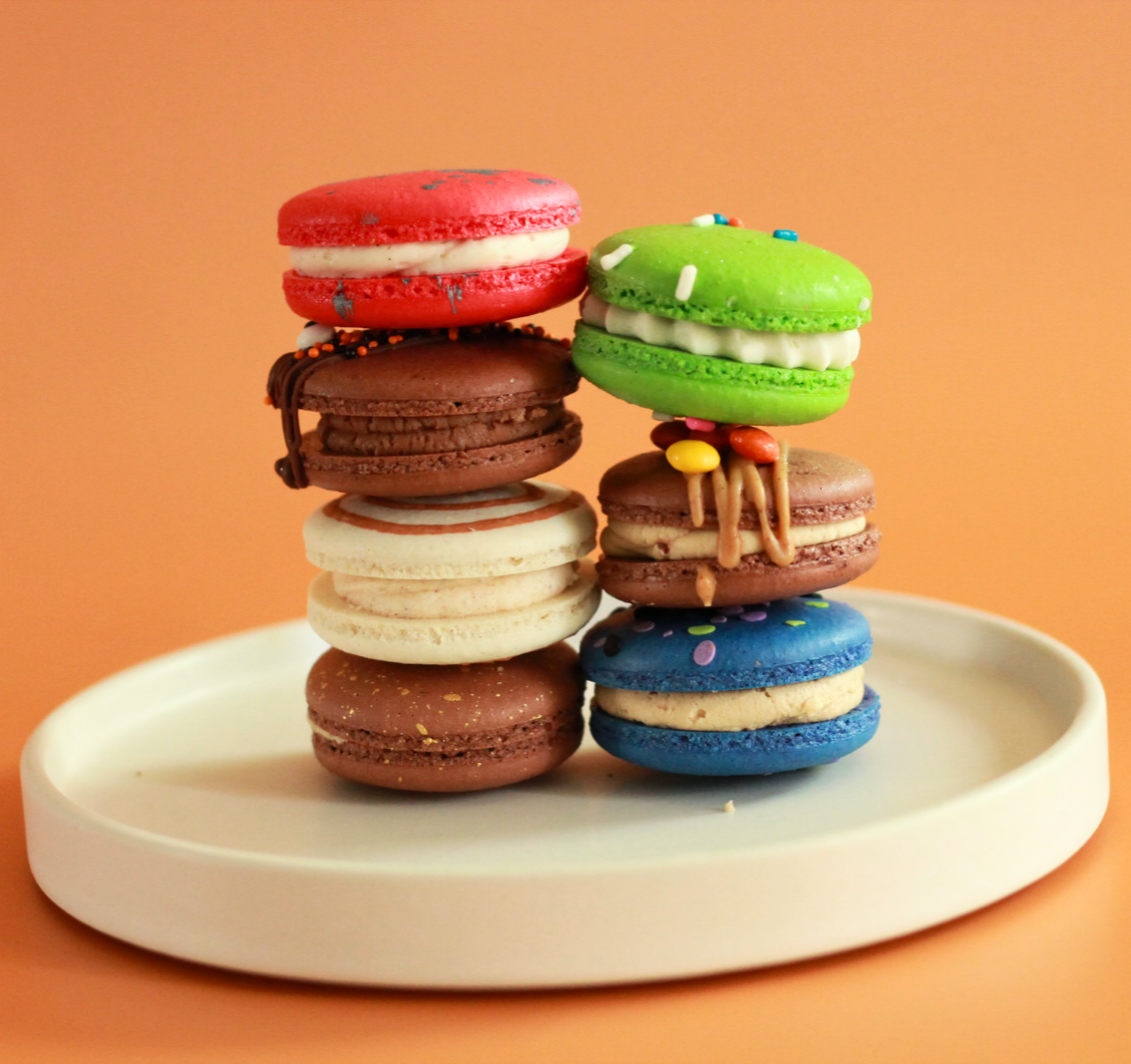 What are people saying?
"Oh my GOD. I just had a macaron that I bought and they are SO delicious. I actually devoured another one right after the first. So excellent. I am going to hide the rest from my family."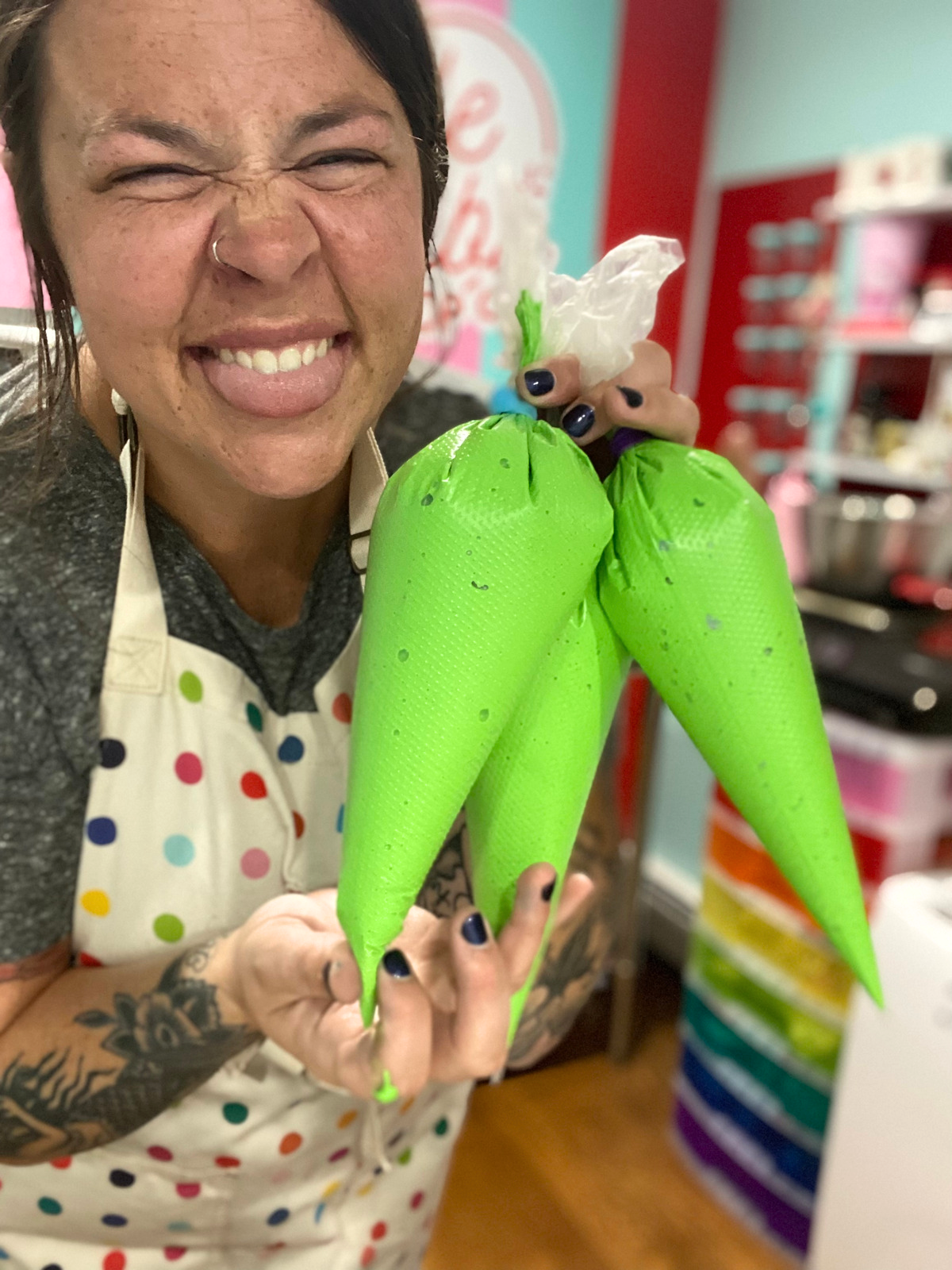 About The Baker:
Welcome to Little Crumby Bakeshop. Little Crumby Bakeshop is a fully permitted and insured residential kitchen in Haverhill, Ma. My name is Jenn Gould and I am the owner and operator of all things LCB. I am a wife, mama of 3 and a former elementary school teacher. I am a self-taught baker who turned passion into action. I do everything from the planning, preparing, ordering, shopping, social media, baking, cleaning, and packaging. I am most well known for my French Macarons, Gigantic Soft-Baked Cookies, and my classic New England Whoopie Pies (also gigantic!). Apparently bigger is better around here! So happy you are here!
About the Baker
About LCB Products
French Macarons

Let's first start with the pronunciation. Macaron is pronounced Mah-ka-rohn. Macarons are a meringue based sandwich cookie made up of Almond Flour (yay! Naturally gluten free!), Powdered Sugar, Granulated Sugar, and Egg Whites.

Gourmet Cookies

Little Crumby Bakeshop also offers gourmet cookies using only the finest ingredients. LCB's claim to fame is the absolutely gigantic Chocolate Chip Cookie, it is perfectly underbaked and tender in its bite.

Cupcakes and Whoopie Pies

LCB also offers a sweet take on cupcakes as well as traditional New England whoopie pies. The cupcakes are perfectly moist (must be the secret ingredient!) which is the perfect accompaniment to our signature buttercreams!